21st Century Student Workspaces
So what do we mean by 21st century student workspaces?
Some online teaching tools turn our PDF worksheets into just an online version of paper. You have to assign it like paper, collect it like paper, and score it like paper, one sheet at a time. But the only reason we use paper that way is because it is, well, paper.
Individual Nonprofit License
Free
The Innovation platform is free for teachers employed in a non-profit / not-for-profit public or private school.
Access to all features is included
Student work and performance data is licensed for storage for nine months.
150 student licenses
Includes AI Grading Assistant and statistical analysis tools
Premium
Individual Commercial License
$48
/ year
Innovation's commercial licence is for those who market access to their content on Innovation at third party teacher resource marketplaces or who are teaching for a commercial for-profit enterprise.
Make a Donation
If the Innovation platform has helped enrich your experience and that of your students, would you consider making a donation to support the free access platform?
<!-end ppal->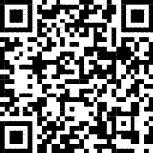 <!-end qr->